[GROW-12] Better than guest posting…
In the world of blogging, guest posting has long been a way to gain traffic. The idea was simple. Write a good article for a blog which has more traffic than you (usually). That blogger is eager to post it. They do. Everybody loves it and they flood your blog with traffic. Then…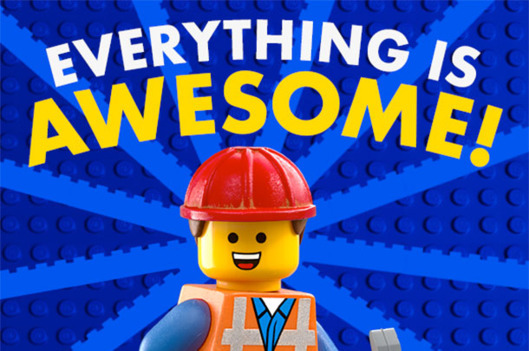 If only it still worked like that.
Today, it is REALLY hard to move the needle with guest posting. If you have the right connections and do it really strategically, it can still work. But, generally…
Get THE EDGE Sent To You Every Monday!
Be sure to subscribe (for free) to have The Edge sent to you automatically every Monday morning. There's some extra goodies in the email version you won't find here in the archives. Just sayin'. 🙂
You will not be redirected from this post when you subscribe, so you can keep reading.
The big blogs don't really want your guest posts anymore.
It is harder to get noticed.
Even if you do get published, the results are usually pretty crappy.
It has been quite awhile since I last wrote a guest post. But, as an example, I think my last one for the blogger market was published on ProBlogger. And, again, it was awhile ago so I don't remember the numbers. But, I remember thinking what a WASTE of time that was! ProBlogger is a major site in this niche, right? Yet, I got very little traffic over to my site from the article. Truth is, when a blog audience sees a lot of content (and ProBlogger posts every day, last I looked), the actual engagement ends up being really low.
Now, to really make guest posting work requires much more strategic thinking. And sometimes the editorial policy of the publishing site just won't allow what you need to do to make that post work for you.
What's better (and usually higher leverage) than a guest post?
Appearing on a podcast as a guest.
Podcasts have MUCH higher engagement than a blog post. Usually, they are listened to by audiences which are paying attention. A podcast reaches people very differently than any written post ever could. And your voice is literally being piped right into their ear canal!
But, the other thing is…
There are a LOT of podcasts out there which rely on guests. I don't know why the interview model seems to be what everybody defaults to, but it is what it is. 🙂 And, since they do, they really need guests. Many podcast hosts hate seeking out guests. It is actually a problem for them.
So, the world of podcasts is kinda like the EARLY days of guest posting when bloggers actually WANTED your guest posts.
Now, of course, you can't just insert yourself into somebody else's podcast. But, you can most certainly contact them and pitch yourself as a potential guest.
That's our high-leverage task for today, as part 12 of this series: Pitch yourself as a guest on a podcast.
Here's what you do:
Seek out podcasts for your niche which do interviews.
Contact the host about potentially being on the show.
Don't be all needy about it. Instead, you're just letting them know you can help. Tell them how you can benefit their listeners. Link to some of your best posts to showcase what you're doing. Even propose a topic for your appearance on their show.
This isn't about them doing you a favor. This is about you helping THEM. You're giving them awesome content which will make them look good to their listeners.
Got it?
And at the scheduled time, you do your thing. It is usually much easier and faster than writing a long post. Plus, the host does all the technical work.
That's some leverage right there! 😉
– David